GDPR Compliance
The app used for ensuring the GDPR/LGPD/CCPA-CPRA/VCDPA/APPI/PIPEDA compliance of this site, collects your IP and the email address in order to process the data. For more check
Privacy Policy & Terms of Service
Data Rectification
You can use the link below to update your account data if it is not accurate.
Data Portability
You can use the links below to download all the data we store and use for a better experience in our store.
Access to Personal Data
You can use the link below to request a report which will contain all personal information that we store for you.
Right to be Forgotten
Use this option if you want to remove your personal and other data from our store. Keep in mind that this process will delete your account, so you will no longer be able to access or use it anymore .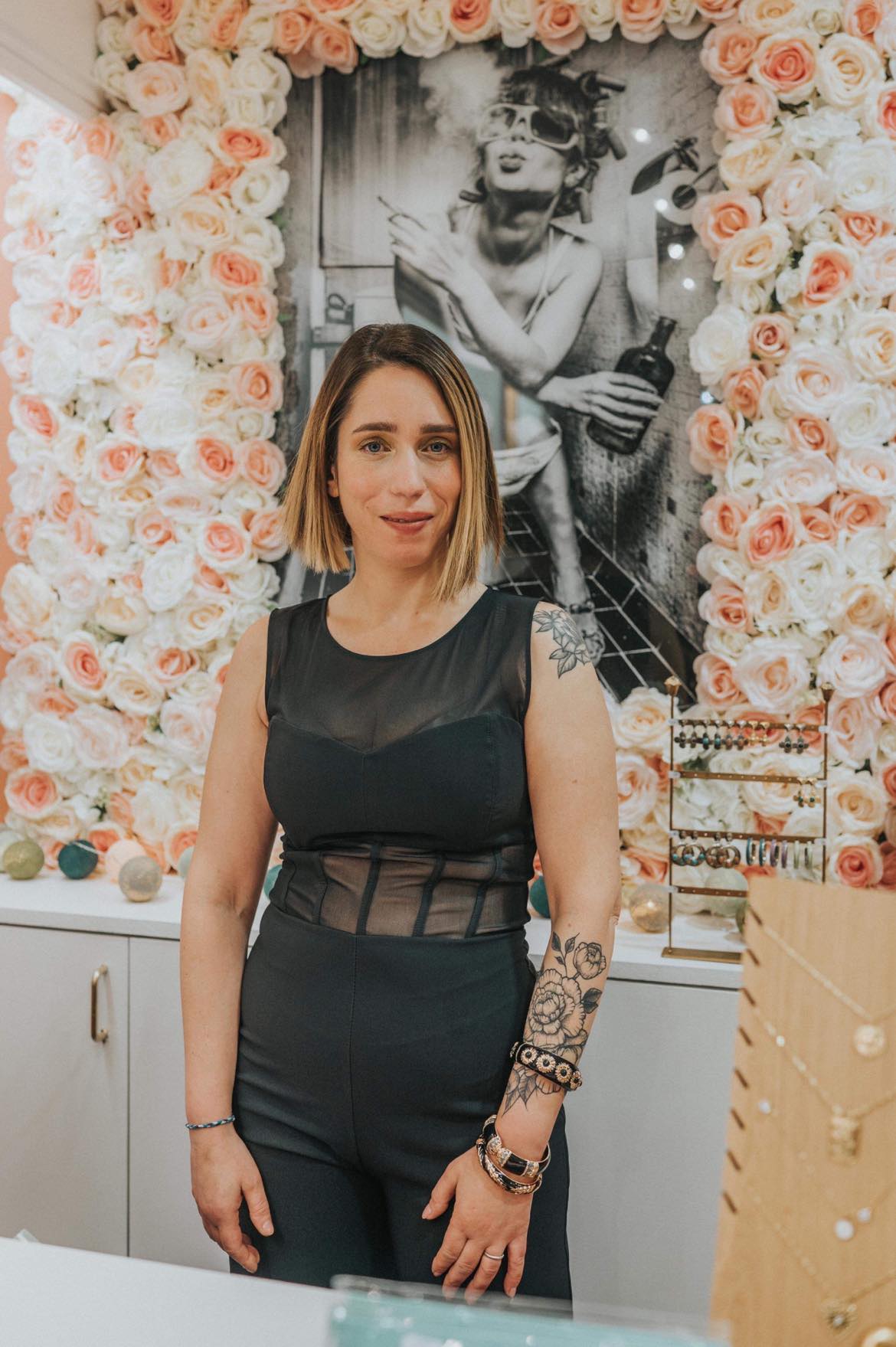 La P'tite Rebelle is, above all, the story of a woman and that
from a family. In short, you will have understood, a love story as we like them at LP'R...
After 15 years in the banking sector, burnout and serious
accident, Amélie decided to flourish professionally, and obviously, it was through her passion; fashion, that his project came to life.
It was in 2018 that a P'tite Rebelle created her boutique in Dury thanks to the support of two little hearts; Lila and Ninon, a great sage; David (her husband) as well as her mom and dad. She then created her third baby: "La P'tite Rebelle".
A multi-brand boutique, around a bohemian, chic, feminine and colorful, rock and vintage and above all family universe. Over time, her clients become more friends than clients. At La P'tite Rebelle, customers open up without embarrassment and get closer. It's as if we found ourselves at home... And very often the magic happens from the first visit.
"We invite them to get out of their comfort zone, to rediscover themselves…
They learn to love themselves again and little by little, they gain confidence
in them. »
Amélie tours Parisian showrooms to find
exceptional brands to offer customers, superior quality clothing that can only be found at La P'tite Rebelle. La P'tite Rebelle is inspired by Icons, Hit girls who launched the biggest fashion movements: Kate Moss, Brigitte Bardot, Naomi Campbell, Lady Dianna and many others.
It is also inspired by ICONIC films/series: Gossip girl, Lady's Game, Sex and the City...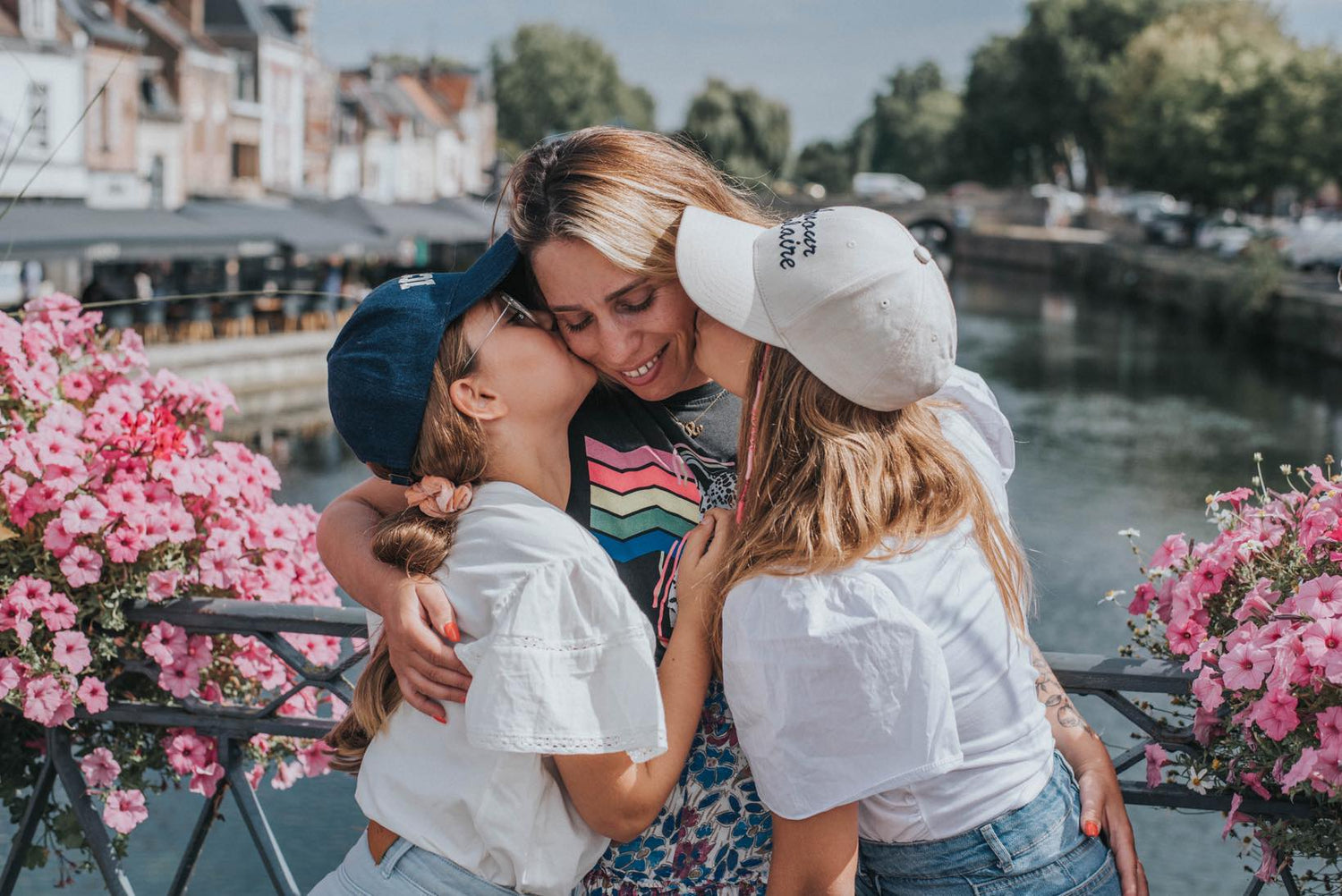 You will find: King Louie, Berenice, Jane Wood, Opullence,
Fabienne Chapot, POM Amsterdam, Terra di Sienna, Suncoo, Marie île de ré, Wild, Vanessa Wu, Victoria, Marion Godart and many others among our favorite brands.
One of the most important things for Amélie was to promote diversity. It was inconceivable for her to create her concept store without including a size range from 34 to 46. This is why La P'tite Rebelle is leading the fight for Les Rondes et Rebelles; by finding ethical brands, high quality clothing as well as paying attention to materials, models and cuts that highlight the shapes.
One and then two years pass...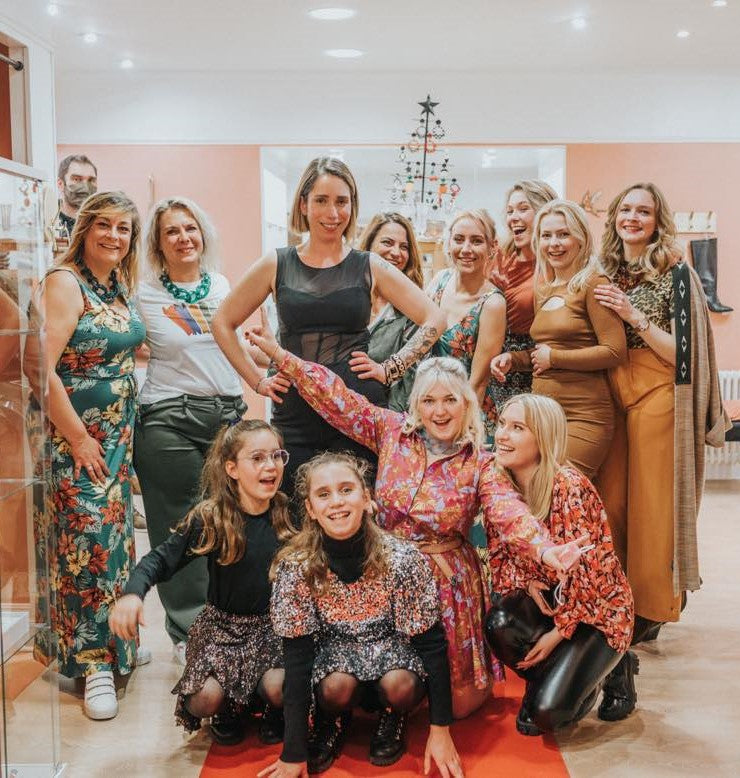 And one confinement later, La P'tite Rebelle had no choice but to roll up her sleeves and hoisted the sails of the ship to navigate the troubled waters of the Corona virus health measures. It was alone that she created her sales network through the social network "Facebook" working day and night to try to save her store, transforming her room into a consignment store, making dozens of videos per day with her husband and her two little girls.
So, finally… She developed her network and gained a little more visibility.
Today La P'tite Rebelle is creating her little website and we'll let you discover the rest...